Bioidentical Hormone Consultations
Many factors contribute to hormone balance and those will be discussed during this consultation.
One size fits all approach does not give the best outcomes in relation to hormone therapy we have found since we opened in 2009. An individualized plan for each patient will be formulated taking into account things such as medication use, lifestyle, salivary or blood spot testing, and nutritional supplements to realize the best outcome for each unique patient.
New consultations (1 hour) $100 and includes 1 follow-up consultation
Follow-up consultations (20 minutes) $30
Request an Appointment
Hormone Health Evaluation
---
Nutritional Supplement/Lifestyle/Wellness Consultations
Health and wellness is our goal for all patients at HealingSprings Pharmacy. Consultations with our pharmacists allow time to discuss an individualized plan for each unique patient based on evaluating a patient's current prescribed medication list and vitamin and nutritional supplement list being recommended or self-prescribed. Many supplements and vitamins exist in the marketplace and are unregulated by the FDA, causing many products sold to consumers being of poor quality; we can help evaluate these products to help decide a recommended plan. Our pharmacists recognize the need for pharmaceutical-grade vitamins and supplements that are third-party certified and of the highest quality available.
Consultations (30 minutes) $30
Request an Appointment
---
Neurotransmitter Testing Evaluation Consultations
Neurotransmitter testing is a tool being used in mental health and our pharmacists can help evaluate those results.
Consultations on completed test results (30 minutes) $30
Request an Appointment
---
Comprehensive Medication Therapy Evaluation Consultations
Pharmacists can help solve medication related problems by comprehensively evaluating the full medication regimens patients are taking. Drug duplication of therapies, interactions between drugs, and drug-induced nutrient depletions resulting in adverse effects, side effects, and unneeded cost to the patient can be discovered through a complete evaluation by a pharmacist. Studies show that pharmacists can reduce hospitalizations and physician visits by using their expertise in pharmacology.
Consultations (30 minutes) $75
***Insurance frequently covers the entire cost resulting in no out of pocket cost to patient.
Request an Appointment
---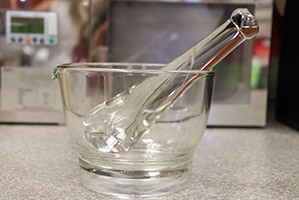 Compounding
We compound a wide variety of medications for patients when ordered by physicians. Compounding is needed when manufactured medicines don't exist or are in shortage. Compounded solutions exist when more personalized medications are needed such as but not limited to areas like hormone therapy, pediatric, and veterinary.
---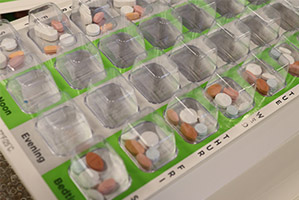 Medication Synchronization and Packaging Solutions
Fewer trips to the pharmacy solution with medication synchronization!
Trouble remembering when to take your medicine? Too many medicines to keep track of for you or your family member? We can package medications for you each month in a convenient and easy way!
---
Immunizations
Many CDC approved immunizations available without a prescription for patients 7 years and older. Common ones include flu, pneumonia, shingles, and hepatitis A and B.
---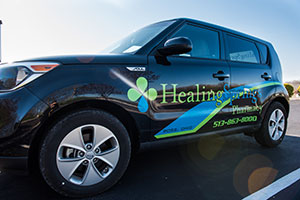 Local Delivery Available Mondays, Wednesdays, & Fridays
Shipping Available
Drive-Thru
---