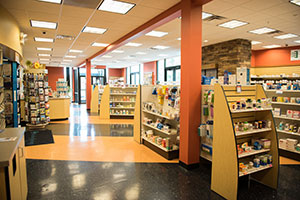 HealingSprings Pharmacy strives to provide the best pharmacy services to its patients. Patients come first at HealingSprings and the pharmacists and staff take care of their patients' needs to the best of their abilities.  Providing excellent customer service, personally answering the phone, being available to answer any questions each time a patient fills a prescription, and going the extra mile if there is a complicated issue or question a patient has for the pharmacist, are what patients can expect when they come to HealingSprings.
The pharmacists are knowledgeable about prescriptions, non-prescriptions, vitamins and supplements.  Reviewing patients' drug therapies for interactions and informing patients of a problem in combining certain prescription and non-prescription medications are performed regularly.  Many patients are not aware of drug-nutrient depletions such as a common diabetes drug called metformin causing vitamin B12 deficiencies.  By properly counseling patients on an important issue such as this, patients can properly supplement and work together with their physicians to ensure adequate serum levels of this important nutrient to the body are maintained.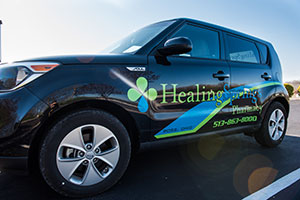 We carry the highest quality supplements and vitamins and prefer recommending these products made by companies who go through extensive testing of their products by a third-party to ensure what they label on their bottles is accurate.  Many people don't realize that the FDA does not regulate vitamins and supplements, resulting in cheaper priced and cheaper quality supplements available for purchase in stores and online.  The savvy customer must be able to choose a high quality product from a good manufacturer at a reasonable price and this can be a real challenge.  For example, some fish oil products have been found to contain an unsafe level of mercury.  If patients don't buy a fish oil product from a company that follows strict standards of purification, then they are putting themselves at risk of ingesting mercury and the benefits that they hoped to achieve with fish oil were just negated by toxic mercury exposure.
HealingSprings Pharmacy is equipped to meet a variety of patient needs including filling traditional prescriptions and non-sterile compounded prescriptions, offering personal consultations by appointment with the pharmacist, carrying a variety of medical equipment such as braces, anti-embolism stockings, nebulizers, supports, and incontinence supplies, carrying over-the-counter medications, vitamins and supplements.  Delivery is available as well as a drive-thru for convenience to all patients.