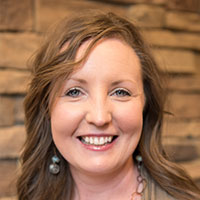 Kara Rolfes, PharmD, RPh
After graduating from Purdue University in spring 2002 with a Doctor of Pharmacy degree and a minor in Management, Kara began her career as a retail pharmacist with a major chain pharmacy. When the opportunity presented itself, she embarked upon the challenge of opening, managing, and owning HealingSprings Pharmacy. The pharmacy opened in the spring of 2009 and has flourished with the support of patients and surrounding community. A patient-centered focus taking into account the patient's individual needs has always been a goal for Kara and the staff of HealingSprings. Kara's professional interests include the areas of bioidentical hormones, functional medicine, compounding, drug-induced nutrient depletions, and natural therapies. She began consulting and educating patients in these areas since opening the pharmacy and this continues to be a passion of hers today.
Kara is a member of the Alliance for Pharmacy Compounding, Ohio Pharmacists Association, and the National Community Pharmacists Association. She also is an adjunct professor for University of Cincinnati and Purdue University acting as a hosting site for pharmacy students during experiential pharmacy rotations.
Aside from pharmacy related interests, other interests include spending time with her three children, husband and family, traveling, tennis, and spending time with friends.
Kara's husband, Matt, is passionate about helping others as well in the role as a licensed realtor in Ohio and Indiana with White's Realty. He enjoys helping people through buying and selling properties and navigating through the journey and lifecycle of home ownership. Learn more or get in touch with him at https://www.whitesrealty.com/matt-rolfes/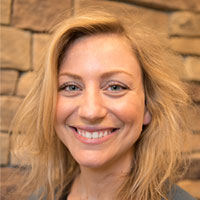 Andrea Haney, PharmD, RPh
Andrea grew up on the west side of Cincinnati and received her PharmD from the University of Cincinnati in 2014. UC provided her a well-rounded clinical pharmacy education, during which she interned at an independent compounding pharmacy. Andrea is passionate about independent pharmacy and values the relationships she is forming with the wonderful patients at Healing Springs. She enjoys the creative aspects of compounding pharmacy and the ability to provide unique dosage forms and flavoring options optimize medication adherence. In her free time, Andrea loves to stay active and enjoys hiking, camping, and traveling.